Overview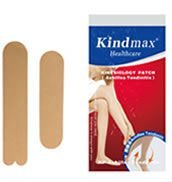 Achilles tendon is a strong fibrous cord present behind the ankle that connects the calf muscles to heel bone. It is used when you walk, run and jump. When the Achilles tendon becomes thin, weak, or if it is not used, it may be susceptible to injury or damage. Achilles tendon rupture occurs most often in middle-aged athlete participating in sports that involve running, pivoting, and jumping. Recreational sports that may cause Achilles rupture include tennis, racquetball, basketball, and badminton.
Causes
Causes of and contributors to Achilles tendon rupture include trauma (caused by injury, usually an acceleration injury such as pushing off or jumping up). Preceding tendon problems. Chronic Achilles tendonitis (can lead to small tears within the tendon, increasingly weakening it). Certain drug therapies/treatments. Drugs that have been linked to Achilles tendon rupture include. Fluoroquinolone antibiotics - after nearly 900 reports of tendon ruptures, tendonitis and other tendon disorders (most associated with the Achilles tendon) linked to Ciprofloxacin (Cipro) alone were collected in the U.S. Food and Drug Administration (FDA)?s database, at least one public-interest group petitioned the FDA to recommend that a "Black Box Warning" be added to Cipro's packaging. Some researchers speculate this class of antibiotics is toxic to tendon fibers, and that in some cases may reduce their blood supply. Patients should at least be more aware of the potential for ruptures so that they can be switched to other antibiotics at the onset of early warning signals such as tendon pain.
Symptoms
Many people say that a ruptured Achilles feels like ?being shot in the heel?, if you can imagine how enjoyable that feels. You may hear a snap sound or feel a sudden sharp pain when the tendon tears. After a few moments, the pain settles and the back of the lower leg aches. You can walk and bear weight, but you may find it difficult to point the foot downward or push off the ground on the affected side. You will be unable to stand on tiptoe. Bruising and swelling are likely, and persistent pain will be present. Similar symptoms may be caused by an inflamed Achilles tendon (Achilles tendonitis), a torn calf muscle, arthritis of the ankle, or deep vein thrombosis in the calf, so an MRI or ultrasound scan will likely be used to diagnose your condition.
Diagnosis
The diagnosis of an Achilles tendon rupture can be made easily by an orthopedic surgeon. The defect in the tendon is easy to see and to palpate. No x-ray, MRI or other tests are necessary.
Non Surgical Treatment
Achilles tendon rupture is treated using non surgical method or surgical method. Non surgical treatment involves wearing a cast or special brace which is changed after some period of time to bring the tendon back to its normal length. Along with cast or brace, physical therapy may be recommended to improve the strength and flexibility of leg muscles and Achilles tendon.
Surgical Treatment
A completely ruptured Achilles tendon requires surgery and up to 12 weeks in a cast. Partial tears are sometimes are treated with surgery following by a cast. Because the tendon shortens as it heals, a heel lift is used for 6 months or more after the cast comes off. Physical therapy to regain flexibility and then strength are begun as soon as the cast is off.
Prevention
You can help to reduce your risk of an injury to your Achilles tendon by doing the following. When you start a new exercise regime, gradually increase the intensity and the length of time you spend being active. Warm up your muscles before you exercise and cool them down after you have finished. The benefit of stretching before or after exercise is unproven. However, it may help to stretch your calf muscles, which will help to lengthen your Achilles tendon, before you exercise. Wear appropriate and well-fitting shoes when you exercise.